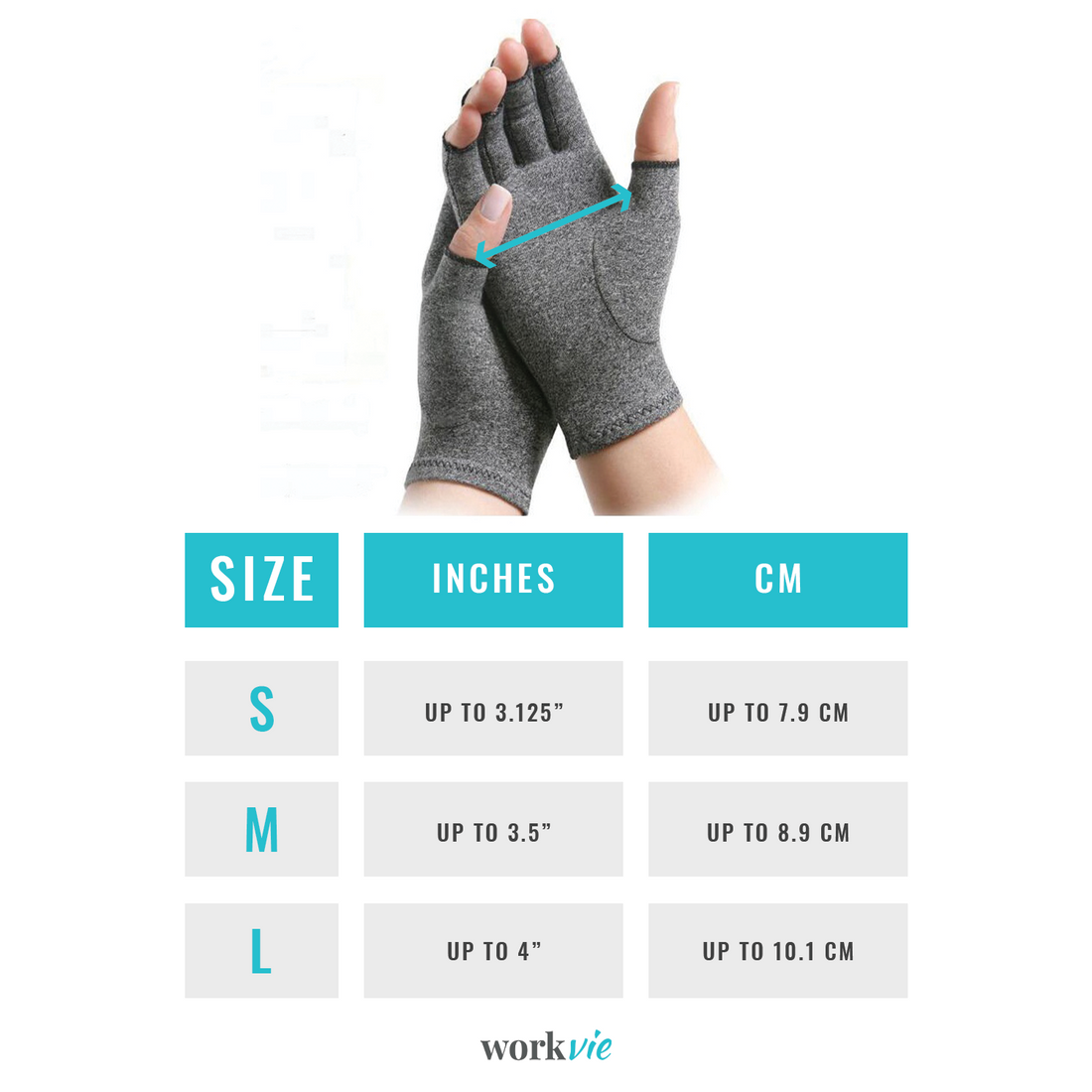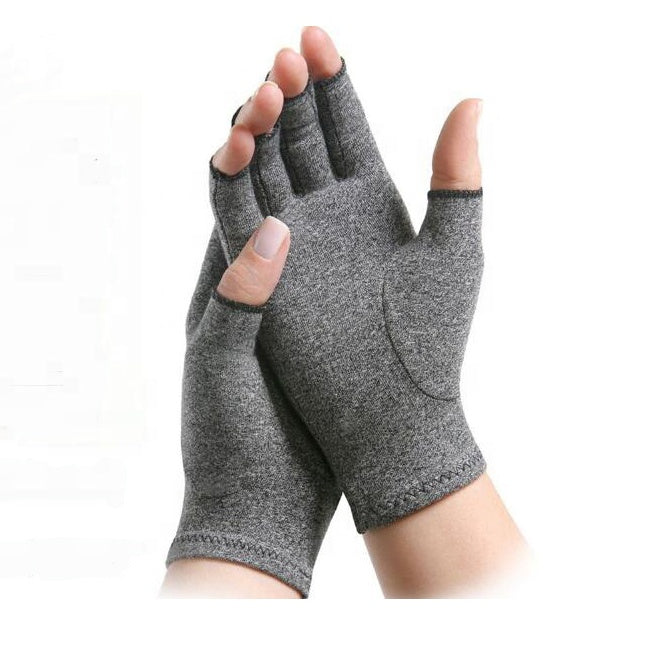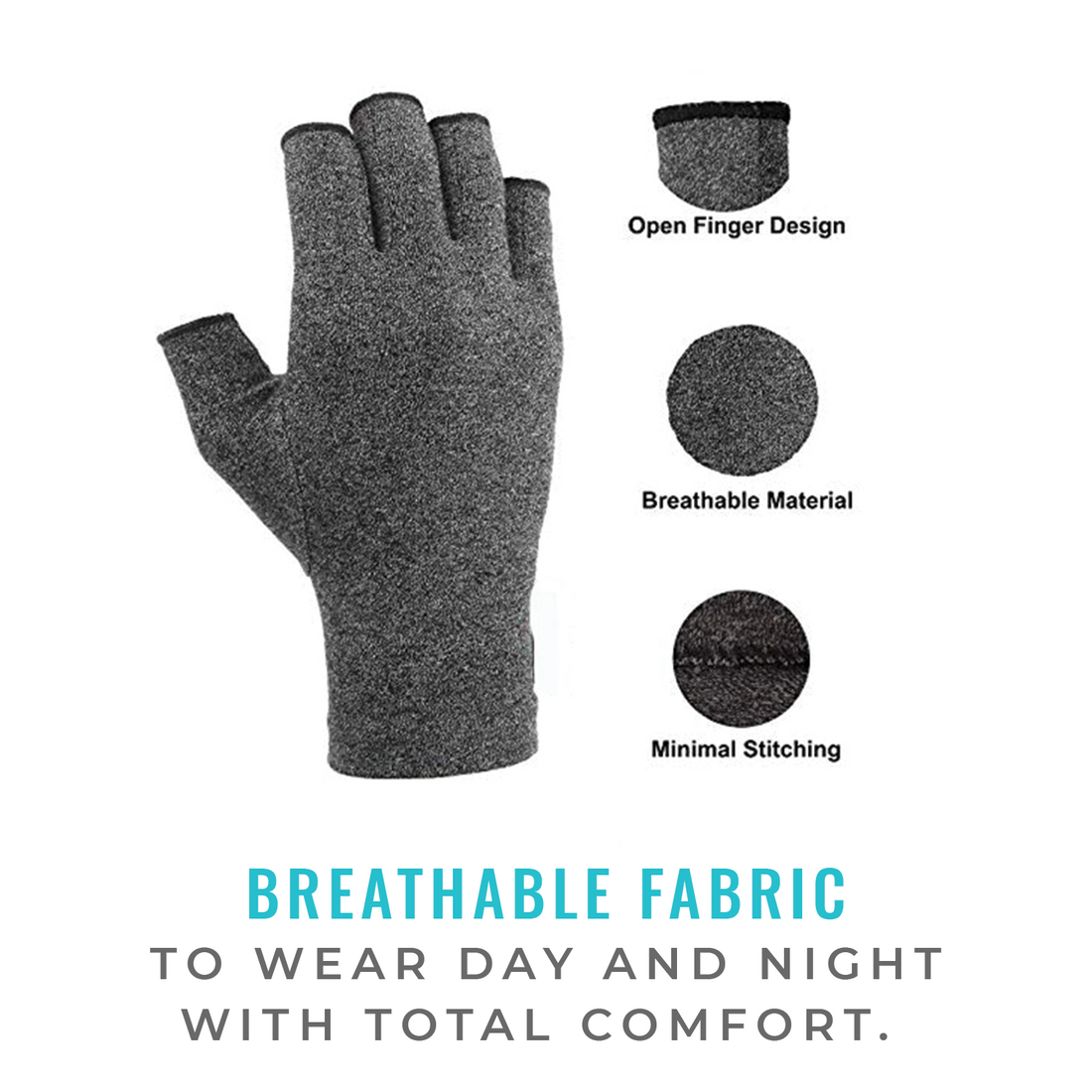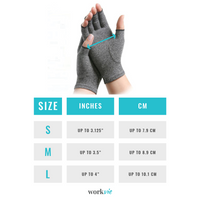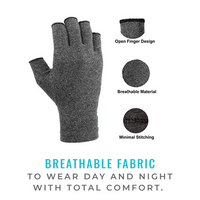 Compression Gloves - Gray
These gentle compression gloves are great to keep your hands nice and toasty to reduce pain made worse by the cold. 

Available in  S, M, L
Breathable fabric.
This item is non-refundable
Hemp ( Seed Oil) - Hemp Seed Oil is full of Omega 3s and 6s.
Vegetable Glucosamine- The body naturally produces Glucosamine in joints and acts as a lubricant to help move joints with ease.
Algae Chondroitin- Chondroitin is found in the connective tissue of humans and animals and works in combination with Glucosamine for joint support.
99% Pure MSM - Can help reduce joint & muscle pain.
Essential Oils - Pure and clean oils that smell great.
It is easy and convenient to sign up for subscription. You decide every 1, 2, 3, or 4 months. Best price and special offers. Cancel anytime.
Relief!
I use the gloves to relieve the pain in my thumbs. Before putting on my gloves I use some Aromalief
better ingredients. better relief.
Aromalief  vegan pain relief creams are made with clinically-tested ingredients that blend the best of science and nature to help you feel better without side effects.
Freshlax™ cooling crystals refresh the skin and relax aching muscles.
Nutrients and Botanicals penetrate deep into the skin to reach nerves and joints.
60 day no hassle return guarantee.
Relief!
I use the gloves to relieve the pain in my thumbs. Before putting on my gloves I use some Aromalief
The Aromalief Story
I started Aromalief to help my mom when she was in extreme pain and we couldn't find anything that would help without irritating her sensitive skin. Aromalief helped my mom and thousands of women since 2017. - Annabel, founder/daughter/mom